Desire Tee

"Seize your
Desire."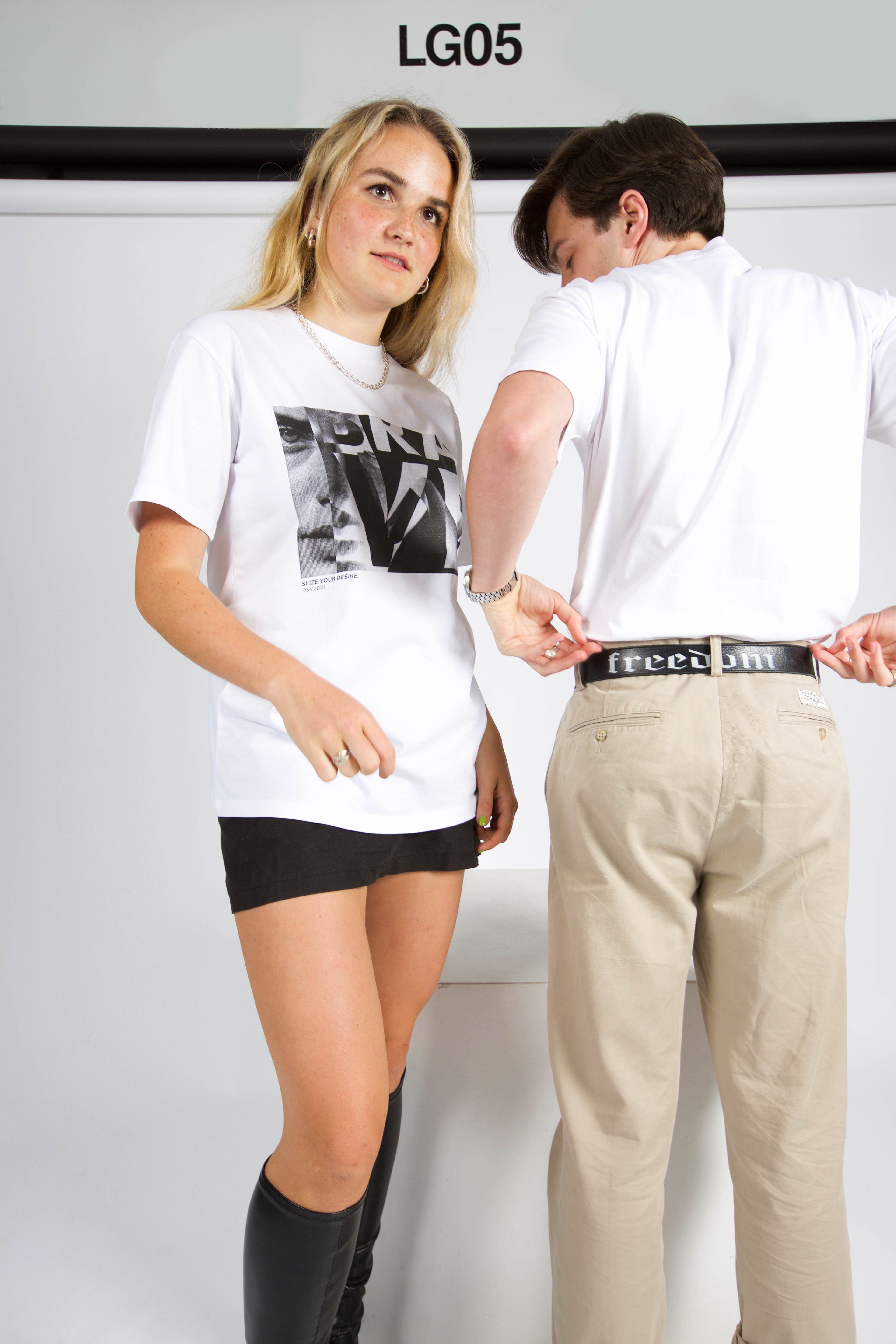 SEIZE YOUR DESIRE.
This tee expresses DESIRE as
something that drives us to follow those goals & enact upon our dreams.
We encourage those to go beyond just dreaming and take ownership of what is rightfully yours... your dreams & desires.
Whilst our end goal may be so big, don't let that stop you, every little step counts. Strive for your desire with both mental & physical health always kept at the pinochle of importance!
Share, discuss, ask others & create an environment where those around you aren't afraid to be who they are and do what they want, always with good intent.
UNISEX.
KATIE wears a size MEDIUM (FEMALE MODEL) & is 5'7 (172 cm)
MATT wears a size LARGE (MALE MODEL) & is 5'10 (178 cm)
Size Chart
________________
COMPOSITION
_
100% COTTON
Oversized FIT
CRAFTED IN MELBOURNE, AUSTRALIA
________________
CARE
-
Hand Wash or Delicate / COLD WASH
Hand dry
Do not tumble dry
WANT TO SEE MORE?
CHECK OUT OUR CAMPAIGN HERE.